Liberalism And General Welfare:
A Dialogue With The Left
Keywords:
Liberalism, left, State, social welfare
Abstract
Many people think there is a direct and obligatory relation between being a good person and embracing left oriented political thoughts. According to this understanding, if you are a just, solidary person, who cares about others – specially the minorities and the poor – you ought to belong to the left, which would be the only political field grounded on such concern. This article criticizes that view, and shows that liberalism also chases general welfare, but does such with different mechanisms. The examples presented show that even some thoughts commonly associated with the left are, in fact, better defensible when grounded on principles of liberal thinking.
Downloads
Download data is not yet available.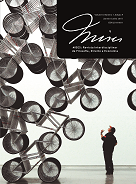 How to Cite
Maultasch, G. (2017). Liberalism And General Welfare:. MISES: Interdisciplinary Journal of Philosophy, Law and Economics, 5(1), 167-174. https://doi.org/10.30800/mises.2017.v5.52

This Journal is licensed under a Creative Commons Attribution 4.0 International License.